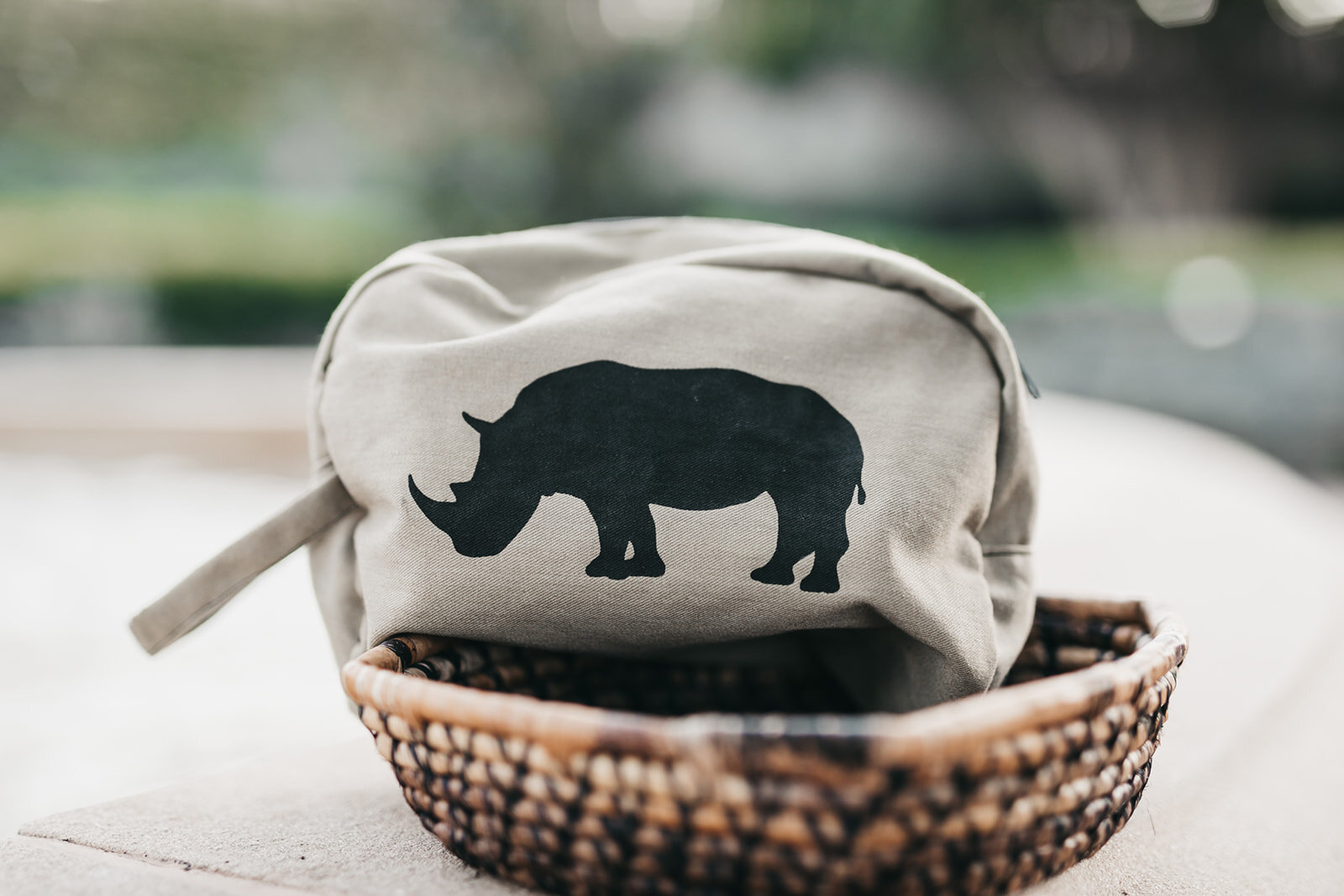 Rhino Collection
Walk by faith, not by sight. 2 Corinthians 5:7
Fact: Rhinos have poor eyesight. They can see less than 30 feet ahead of them and despite that they run full force ahead, up to 30 mph.
For the man who has everything, give him a present that gives back.
Cotton canvas zip bag featuring a screen printed rhino.
Men's catch all basket handwoven out of banana leaves in Uganda. Approx 9x10. Each basket is unique due to handmade nature.
$5 off if you buy both bag & basket.